Sometimes It's the Little Things That Make the Difference
Whether you're looking for ideas on how to decorate a new home or you're looking for ideas on how to renovate your living room, you've come to the right place because we've researched for you. We've collected the latest recommendations for the use of indoor plants, furniture styles, accessories, colour enhancements, and how to accentuate your walls, ceilings, doors, and floors.

We have divided our recommendations into two sections. One section for indoor plants and another part for decorating ideas. If there is something specific we have not addressed, please call Perth Renovations Co at (08) 6245 1289 to talk with one of our design staff members for suggestions. We are your local renovation specialists who desire to assist you to reach your ideal living room goals.
Indoor Plants
Large or small, your living room is the heart of your home.
It is the first room you see when you come home, and the last place you look when you go out.
Your living room is where you entertain guests, where your family gathers to have fun, and where you go to relax, listen to music, read a book, or to daydream.
Having a few houseplants strategically placed in the living room adds picturesque beauty, warmth, charm, and a refreshing aroma. Besides being lovely to look at, there are health benefits associated with plants.
Plants naturally serve to purify and refresh the air.
Before rushing out to buy that unique plant, you need to consider the amount of light that a plant needs and how much space it will require to thrive. Here are some helpful tips to keep in mind.
Plants that Thrive in Full Sun Light: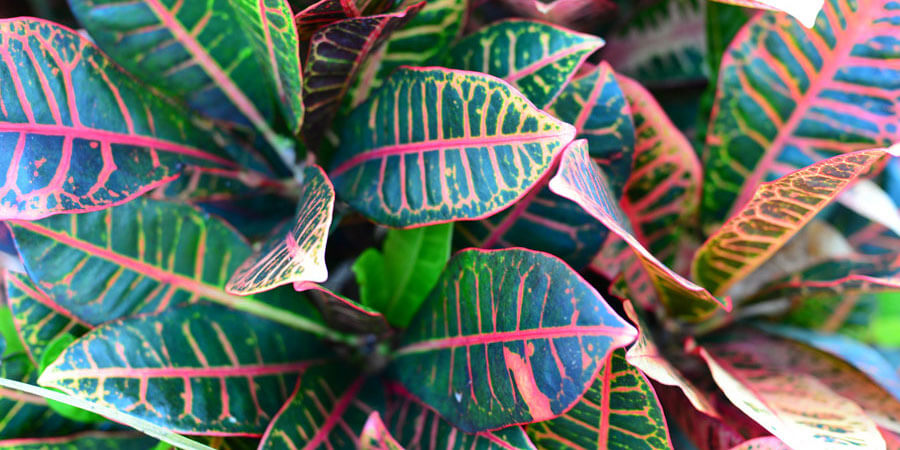 Large living rooms that have plenty of empty spaces, a high ceiling, or lots of windows are ideal for houseplants that grow upwards of 4 feet in height and can spread out as they grow. Plants to consider for corner areas or as hanging plants are colourful Crotons, tall and robust Ming Aralia, tropical Spineless Yucca, Spider plants in hanging baskets, stately Ficus Trees, or sun-loving Bamboo Palms. Chrysanthemums love full sunlight and produce a range of colourful blooms. The evergreen Rock Fig has rich broadleaf foliage, and it can easily grow to more than 20 feet in height.
Small living rooms may not have lots of space, but houseplants add a touch of nature and beauty. Consider a Begonia Rex with rippled leaves for placement on a corner stand or as a centrepiece on an end table or the coffee table, a White Bird of Paradise that grows straight is perfect for a small empty corner, or plant bright Anthuriums in window sills. Cacti and Aloe plants add a fresh, attractive touch to windowsills, bookshelves, or tabletops.

Plants that Thrive in Low Light:
Large living rooms can benefit from low-light plants that add a dynamic touch of graceful lines or colourful foliage. Snake plants are hardy and grow upwards, and unlike other houseplants that are active during the daytime hours, these plants give out oxygen and take in carbon dioxide during the night-time hours. Peace Lilies thrive in low light and filtered light, have a broad base, and can grow up to 6 feet in height.

Small living rooms can enjoy the dark green beauty of a Jade plant that thrives in filtered light when placed in a corner, next to a bench, or in front of open wall space. Lilies are beautiful, sophisticated plants that thrive in low light and provide a focal point to any bare surface area. For a touch of pink, white, violet, or fuchsia nestled within a bed of dark green leaves, place African Violets on tabletops, bookshelves, display cases, or on windowsills with filtered light.

A rule-of-thumb to help with the placement of indoor plants is that the brightest sunlight comes through southern facing windows and the least amount of the sun comes through the north facing windows.
Decorating Ideas
Decorating and renovating does not have to be very expensive. There are lots of simple, inexpensive ways to highlight your personality, and to breathe renewed life and beauty into your living room, making it the place of your dreams without busting your budget. Here are our suggestions, topic by topic.
1. Flooring:
Hardwood floors have always been classic, and today hardwood timber flooring and laminated hardwood are coveted features for all interior designs.
Wood flooring placed with the grain displayed horizontally along the length of the room increases the spacious appearance of the room.
Darker woods are excellent for larger living rooms, and lighter woods add grace and elegance to living rooms with light coloured furniture and limited window light.
If hardwood is not your idea for a bare floor, ceramic tiles with minimal grouting and marble slabs are also great flooring for modern and contemporary living rooms. Vinyl flooring is another popular option in Australia.
Accent area rugs in neutral colours or muted designs are great compliments for bare floors and can be easily changed to alter the appearance of the living room.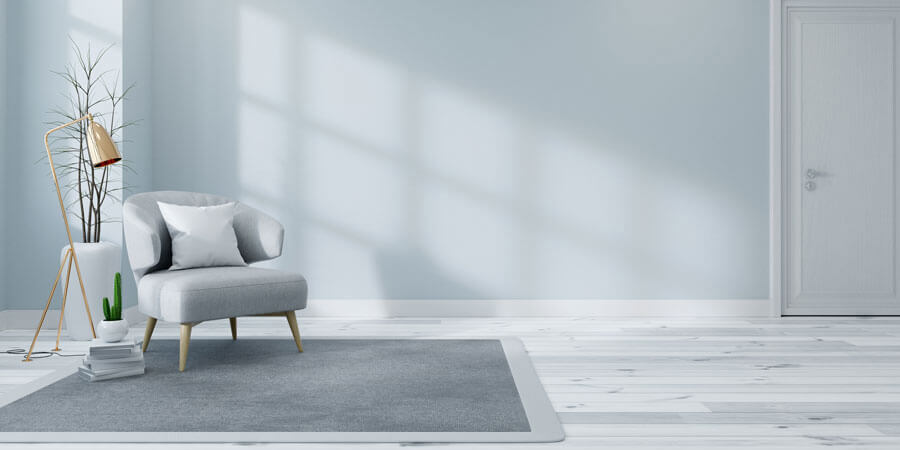 2. Ceilings:
The ceiling is often referred to as the fifth wall in a room.
Create a striking ceiling appearance in a large living room with the addition of sectional inlaid panelling, contemporary chandeliers, recessed lighting, wood beams, track lights, or ceiling paint in shades of grey, navy, or charcoal.
Smaller living rooms can increase the stature of the ceiling with the use of floor to ceiling drapes. Create an open space appearance with the addition of a skylight.
3. Lighting:
This area includes both the electrical lighting and the light that comes through the windows. 
Living rooms come alive with lots of natural lighting from large window panes.
Furniture pieces placed in front of large window panes will focus on a beautiful outdoor scenic vista.
Indoor lighting is more than track lights, chandeliers, and recessed lighting. Layer your lighting to brighten up the living room with the addition of a table lamp for reading and a floor lamp to highlight decorative features and unique interest items.
4. Walls:
Colouring the walls of larger contemporary and modern living rooms with dark or subdued shades of charcoal, navy, green, grey, or tan creates a dynamic statement that compliments softer, muted coloured furniture.
Darker colours may not work for smaller living rooms, but traditional white, beige, or champagne coloured walls accented with darker coloured crown moulding adds warmth and elegance to space.
Forget about wallpaper when wall decals are beautiful choices. They are easy to apply and easy to remove when you want to alter the room's appearance.
Another great idea for a country or industrial interior design has one brick wall. A brick wall projects a natural warmth that is relaxing and inviting.
5. Colour Pallets:
Keeping your furniture pieces in neutral colours of white, light tan, grey, cream, blue, and charcoal allows you to accessorise your living room with small splashes of colour that provides an elegant, eye-pleasing, touch of drama.
Colours that capture attention are red, purple, teal, yellow, black, navy, pale blues, and pale greens.

6. Accessories:
Ideas for accessories are endless. 
Add touches of bright or contrasting colours with sofa pillows, vases, ceramic pieces, flowers, lamp shades, bookends, or glass bowls.
Accessorise a bare wall with free-hanging shelves, one large object of art, a photo gallery of unframed pictures, or a large bevelled mirror.
Dress up a fireplace mantle with an oversized piece of artwork, an elegant mirror, or a large in-wall, flat TV.
Make use of shiny metal objects such as pitchers, bowls, plaques, and other family treasures by strategically placing them on end tables, bookshelves, plant stands, mantel shelves, window sills, and in display cases.
Glass top tables and end tables display beautifully with brass or iron bases. Natural-toned wooden shelves, display cases, and tables work well with rustic, seaside, and industrial decors.
If there is a bare area in the living room that can be enhanced with an object of art, think metallic.
Dress your windows with thin, plain drapes or with light-filtering shades to ensure the room remains light and bright.
Want more info? An article by Kre8 Constructions gives more tips on how to freshen your home with cleverly placed accessories.
7. Furniture:
Regardless of the interior design that captures your fancy, keep your main pieces low to the ground.
Big, overstuffed chairs and sofas overwhelm a room and can detract from the light, bright, open goal of a modern or contemporary décor. Simple lines, soft colours, and comfortable styles will transcend from year to year.
Look to the future when you furnish your living room. Think about changing your accents pieces rather than fully refurbishing the main sections.
Rearranging the furniture will give a renewed look to any living room