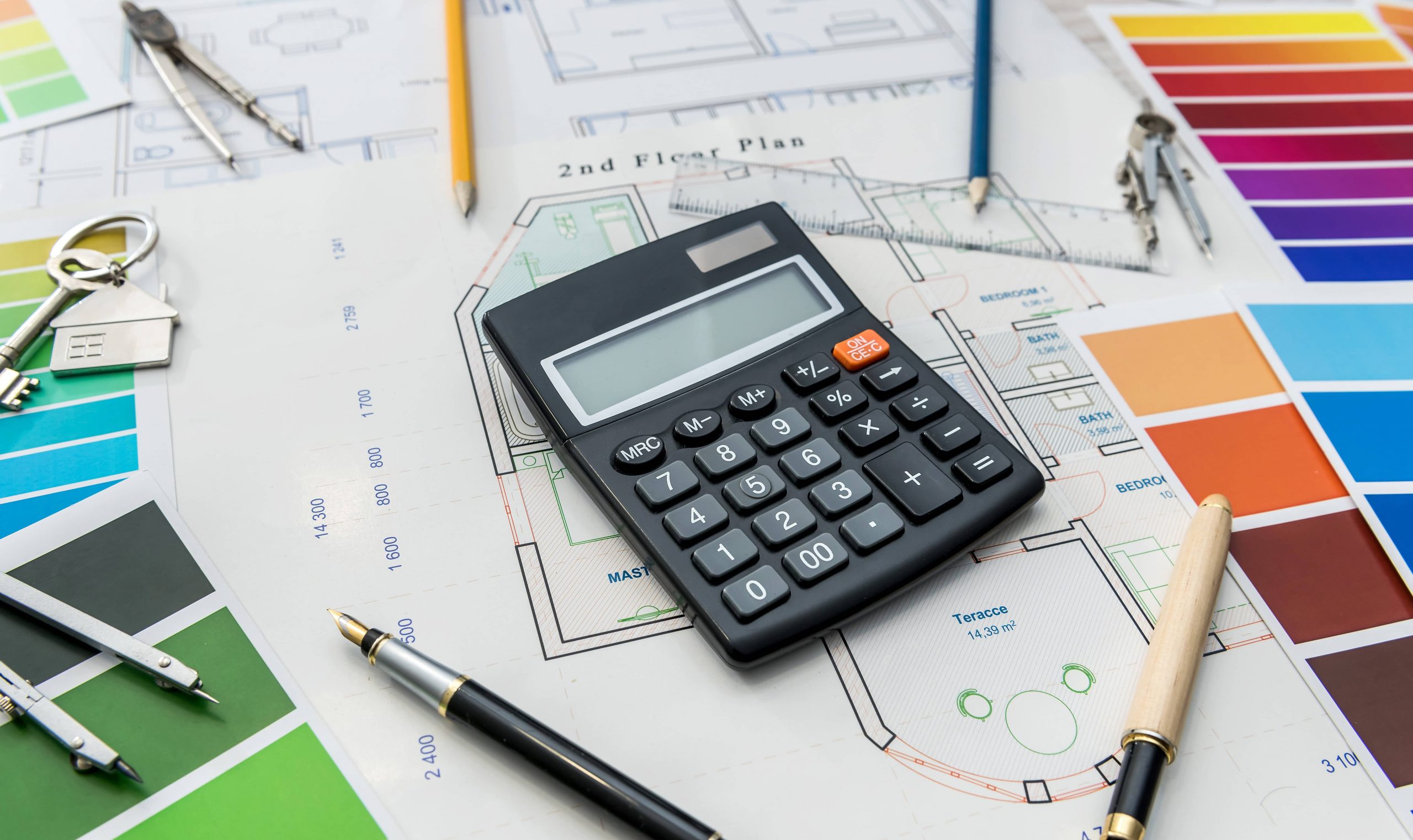 Everyone has a dream home. Perhaps you'd love to have an L-shaped kitchen counter or an expansive timber deck for your future summer barbeques in Perth. When buying a home, you may not have everything you have always wanted – and that's okay. Australians are getting more and more into home renovation projects.
The Australian Bureau of Statistics released fascinating numbers showing that residents spent a total of $2.1 billion for home renovation projects. Those projects included alterations and additions to their existing buildings. Although there is more than a three per cent decline, 38% of Australians plan to start renovating their homes in 2021.
Successful renovations require planning and time. Above all, you need to be prepared for the costs. How much should you set aside for the actual project, as well as unforeseen events?
There are a lot of factors that affect the total amount, including:
The size of the renovation
The location
The rooms
Materials.
You also need to consider the people or businesses you will hire.
It's difficult to pinpoint precisely how you should budget for the renovation. But even with several aspects to consider, we're here to help. This guide aims to give you tips for estimating and financially planning for your next home renovation.
Estimating the Cost of Your Home Renovation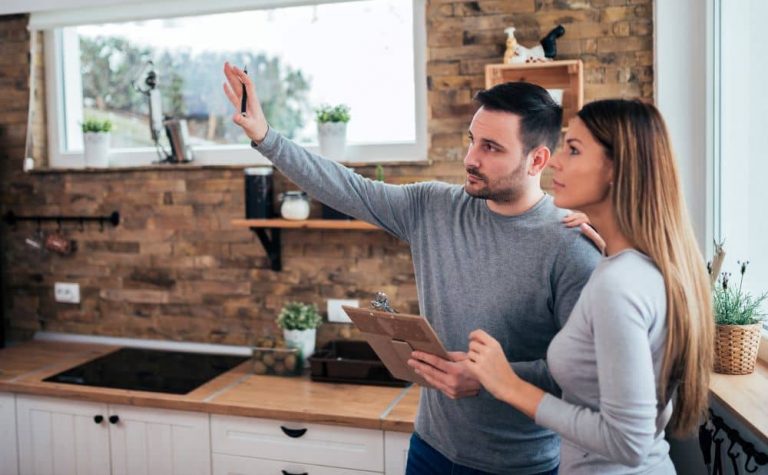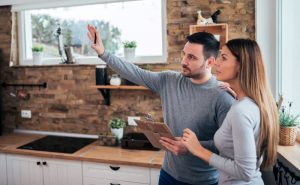 Whatever you need, planning is crucial, and it involves knowing how much you will spend. Renovations do not have to be so expensive, especially for small changes. But you've probably heard about the price differences where homeowners say they spent $20,000. In contrast, others share their horror stories about their mistakes that cost them hundreds and thousands of dollars.
According to the Housing Industry Association (HIA), about 50% of renovations in Australia are from $40,000 to $300,000. On average, renovations cost $50 per hour but can go up to $65 an hour.
To make a preliminary estimate on your home renovation costs, do the following:
List everything that you want to do as specifically as you can. If the renovation will involve more than one room, give all the details for each particular space.
Do some research on the local rates in Western Australia, or if possible, in your specific neighbourhood. Include the service costs per hour, raw materials prices, and potential fees.
Determine the renovation type:
Cosmetic renovations are quite easy to estimate. They involve painting the walls, replacing flooring, updating bathrooms or kitchens and fixing fittings. Some of the activities can be performed by non-professionals, which lower the costs.
Structural renovations are more complex. Some examples of tasks include extending living areas and restumping. Most of the time, it is difficult to estimate the costs because there is a huge chance of an unforeseen issue. It's why you should never DIY any structural renovation. Only a professional can thoroughly and correctly assess the situation and the possible costs.
After getting an estimate, add at least 10% to the total amount to cover repairs or other unexpected costs.
Finally, talk to Perth Renovations Co to get a quote directly from the top renovation professionals in Perth.
Knowing how much you should allocate for your renovation project can be tricky, which is why it makes sense to look at the task based on the room involved. Are you planning to renovate just the kitchen, or will you include the bathroom and laundry, as well? Will you simply upgrade the benchtop and appliances in your kitchen, or do you want to expand it?
How Much is a Kitchen Renovation?
Kitchen renovations are probably the most popular renovation projects in Australia and perhaps the world. Spend on kitchen makeovers has grown. Surveys have shown that homeowners would spend $20,000 on kitchen remodelling alone. Kitchens have become the heart of the home. So, it is not surprising that homeowners want to make it a more special room in the house.
Modern home designs allow kitchens and living rooms to existing together using an open plan layout. A kitchen island separates these two spaces effectively. It's one tactic that homeowners opt for, allowing them to renovate two rooms simultaneously.
Kitchen improvements often add value, which is why this part of the house is one of the best candidates for renovation.
Simple renovations require around $12,000 to $25,000 (or more). The cost will depend on several things:
What materials will you use?
What changes do you want?
Would you go for a laminated or premium quality quartz benchtop?
Which appliances will you upgrade?
What tiles will you use?
How big is the kitchen space?
For more expensive renovations, you may be looking at $25,000 at the very least. Kitchen makeovers can include replacing windows, doors, and walls, which means more costs, reaching $45,000 or higher.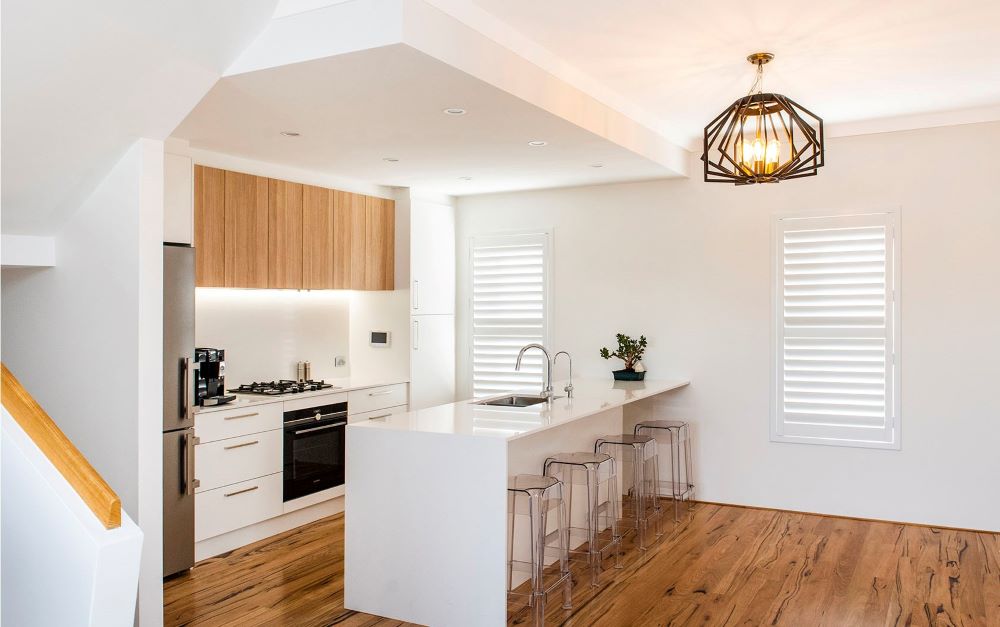 How Much is a Bathroom Renovation?
Bathrooms are often renovated along with kitchens. Sometimes, the project is planned out of necessity, but others choose to simply turn their bathroom into a relaxing sanctuary. There are often stylistic consistencies for modern bathrooms. However, it is also one of the rooms in the house where you're encouraged to personalise all aspects.
Bathroom renovations, unlike kitchens, are often expensive. That's not to say that you cannot go cheap on the remodelling. You can just get tile paint, which will easily and cost-effectively renovate the bathroom. The prices range from $20 to $159 per square metre, depending on the quality and type.
Another option is to replace the vanity. Along with the tiles, mirror, and shower screen, you can achieve these makeovers for $5,000 to $6,000. An essential requirement is to ensure that the bathroom lights, drainage, and water are all functional.
Be prepared to spend over $17,000 for a bathroom measuring more than five square metres. Otherwise, you can renovate for under $15,000.
How Much Will a Living Room Renovation Cost?
Determining your budget for the living room (and all renovations, for that matter) is about choosing your top priorities.
What is your renovation purpose?:
Child-proofing
Future-proofing (such as older adults moving in or for your retirement)
Luxury renovation
Going eco-friendly
Increasing storage space
Updating old appliances and furniture
Achieving better indoor or outdoor flow
Adopting or raising pets
Apart from the purpose, you also need to decide on the design, style, and layout. The living room is one of the most significant and most important parts of the house. It's usually where you receive guests or spend most of your time socialising with the other household members. Therefore, your renovation plan should include the correct elements that meet the main purpose of the room. The aesthetic appeal and comfort are two of your main priorities when renovating the living room.
Consider:
The style, shape, or size of the windows
Window dressing used, such as shutters, Venetian blinds, or roller blinds
Natural light availability through skylights or large windows
Railings and staircases
Type of doors like bi-fold, French, or sliding
Furniture pieces like repurposed or luxury
Ceiling, wall, or underfloor insulation
Flooring options, such as wood, tiles, or carpet
Surely, small jobs, such as painting, are cheap. However, if you need to replace the flooring, increase space, or add lighting (specifically when you need to transfer certain electrical components), it will cost a lot. Expect to spend at least $15,000. Homeowners agree that the lounge is the most expensive while décor or styling often costs little but still gives good value for money.
Typically, the project will cost you anywhere from $10,000 to $15,000—size matters in this regard.

How Much Will You Spend on Bedroom Renovation?
Feng-shui may have told you to change the layout of the bedroom, or perhaps you want a new colour scheme. Revamping your night-time haven is vital to ensure you get a good night's sleep. Bedroom renovations do not need to be so costly. However, since it's where you spend your nights, you want it to be the most comfortable room in the house.
You can save on your renovation by shopping around and doing your research. Look for sales or discounts at the department stores, and you can quickly achieve a revamped sleeping space. You don't have to spend much. For $2,000, you can have a new quality bed or furniture.
Of course, if you wish to take it to the next level, you're going to need extra money. For example, high-end furniture or flooring can cost you around $5,000. We're still in the mid-range renovation, where you can purchase good quality bedroom furniture pieces at speciality stores.
Meanwhile, the upper end of the scale, which may involve the ones listed below, can cost considerably more:
Revamping the whole room
Adding a walk-in bedroom
Having an ensuite
You can get the ultimate sanctuary that everyone envies. Most of the time, the high costs are due to purchasing custom or bespoke furniture and homeware. For those with big budgets, renovations are a substantial financial investment, and the results will speak for themselves.
If you're on a budget, you can get a bedroom makeover for $300 to $500 for professional painting services and $600 or more for furniture and window dressings. For a midrange renovation, the painter and decorator can cost you about $30 per hour. A new carpet (without professional installation) is around $60+ per square metre. For additional storage, you may need $800+.
A luxurious renovation project can mean significant expenses from $10,000 for a walk-in wardrobe that comes with hanging space, new shelving, and shoe storage. Bedroom furniture can cost $20,000, depending on the style, materials, and brand. You'll most likely spend $30,000 to $40,000 for a bedroom and ensuite renovation.
What about Your Patio?
The outdoor space can add 11% of the perceived value of the house. The total cost will always depend on your renovation plan, mainly what it entails. You may need to hire a carpenter and a landscaper. If the addition requires electrical wiring, such as for outdoor lights, it means you will also have to hire an electrician.
If you include a deck and frame, it can cost from $200 per square metre. The price will increase based on the type of wood you use.

Other Costs
A large increase in costs in Western Australia can become overwhelming for homeowners. Part of the high expense is the increasing energy costs and shortage of materials and skilled labour. According to Master Builders WA, building costs have hiked up from $1,000 to $1,250 per square metre in Perth on average.
Many new homeowners plan to renovate after a year of purchasing the property. We've given a lot of detailed information about renovation costs, so you have an idea about how much you will likely spend.
However, there are still more to think about:
1. Hiring Professionals
Even if you plan to DIY the renovation, you will still need the help of certain professionals.
These can include:
Structural Engineer: Hiring a structural engineer is required to learn about and address the structural integrity issues of your home. Engineers typically cost anywhere from $300 to $15,000 based on the job complexity, among other factors. You will normally need to pay $300 to $500 for home inspection services and reports. However, if you require drawings and more detailed plans, you will likely spend anywhere from $3,000 to $15,000. For small to medium renovations, the costs can be from $300 to $700 per hour.
Archiwtect: An architect can charge you $60 per hour, although others can go as high as $100. Some architects offer a lower rate in WA from $50 to $77 per hour. Usually, professional architects will charge a percentage fee based on the total cost of the project if they do not charge per hour.
Electrician: You will need an electrician if you plan to install indoor or outdoor lighting and. According to Indeed.com, the average salary for an electrician in WA is $55.82/hr power points. Some may charge higher, but the law is clear. Any project that includes electrical work should hire a professional and licenced electrician. It is for your safety, after all.
Plumber: You will most likely require plumbing services if you are renovating your kitchen and bathroom. Plumbers, on average, have an hourly rate of $21 to $45 in Perth.
The renovation project may require more than the pros mentioned above. For example, if you hire an architect, there may be a draftsperson behind the scenes to prepare the technical drawings. Other tradespeople may also be involved, such as an excavator, drainer, gasfitter, and concrete or bricklayer.
2. Council Fees
In WA, you're required to get a building permit if you plan to do alterations and additions to your residential property. If you wish to add a swimming pool, spa shed, or garage, you should be ready to pay the council fees. Improving your garden and patio may be included here, as well. Most renovation work needs to be approved. The only exception is if you only require utility fittings. The fees may differ between cities. In Perth, there are several applicable council fees for renovations. For example, if your project costs less than $50,000, you will need to pay $147 for the approval fee.
3. Skip Hire
The cost of skip bin hire will depend on the business offering it. Your location may also be an important factor, such as if you are in a remote suburb. Some offer a flat fee, though, and will simply vary depending on the size of the bin and duration of the hire. A two cubic metre bin typically costs $165 and up, while a bigger skip measuring four to five cubic metre can be around $300 to $400.
4. Labour
The average cost of labour will differ between your chosen contractors and builders. Typically, their services range from $68 to $132 each hour. However, their rates are dissimilar based on their experience, expertise, project, and location. Adelaide seems to be where renovators cost low while the highest is Sydney, followed by Melbourne, Perth, and Brisbane, respectively.
5. Materials
High-quality materials are more expensive, but their durability and appearance easily make them worthy of their prices. The number of materials you need will depend on the size of the project. For example, if you need new windows, you could be looking to pay from $350 to $700 for every square metre of sliding windows. If you prefer double-hung windows, you will need more funds, as they can cost you $650 to $950 per square metre. You will also need to add at least $120 if you like double glazed windows.
It's a great idea to get a comprehensive quote from the contractor so that you know if the renovation service is priced reasonably. The quote should include the renovation costs, along with the details of the project.

6. On-Site Storage
Extensive home construction and renovation sites get busy and cluttered quickly. If furniture, white goods, vehicles and tools are not organised correctly, things can get damaged, or worse, accidents can happen. The trouble is secure space indoors is often limited, and there is nowhere to store things. Mobile storage companies take care of this problem & can pick up and store your goods until you need them again for as little as $250 per month for a 17m³ container. Some companies also provide on-site storage for tradies on worksites where they leave their secured containers outside at a designated place.
How to Save Money on Renovation Costs
One of the guaranteed tricks to a successful renovation is to ensure that you do not overcapitalise. It can be pretty tempting to allocate a lot of money when renovating a cheap property. Sometimes, a small and straightforward makeover will suffice. But regardless of the size, complexity, and type of job you require, you can always find a way to save money.
Here are quick ways on how to reduce the amount you pay at the end of your home's makeover process:
Don't rush. Understandably, you want the renovation work to be done right away to see the results. But rushing will not help you if you wish to save some money. If you give the contractors a very short timeframe, you will end up paying more, especially because there is a bigger risk for mistakes.
Ask for quotes from multiple companies. The first contractor you find is not always the best choice. It makes sense to hear from at least three businesses before settling. Here at Perth Renovations Co, we do not claim to offer the lowest rates ever. We believe that quality is more important, which is why we focus on the quality of the materials and workmanship. That's where the value lies because you get more than what you pay for.
Think about the layout plan thoroughly. You may love an open plan design because you think it is spacious. It does look like the house gained extra space, but the best option, most of the time, is to stick with your current layout. That's especially true if you're seeking to save some money.
Renovations are not actually about how much you spend but how you spend. Renovations may cost you thousands, but they can also increase the value of your home. At Perth Renovations Co, we strive to align the renovation costs with your expectations. Get in touch with us to see how we can start a successful renovation project today.