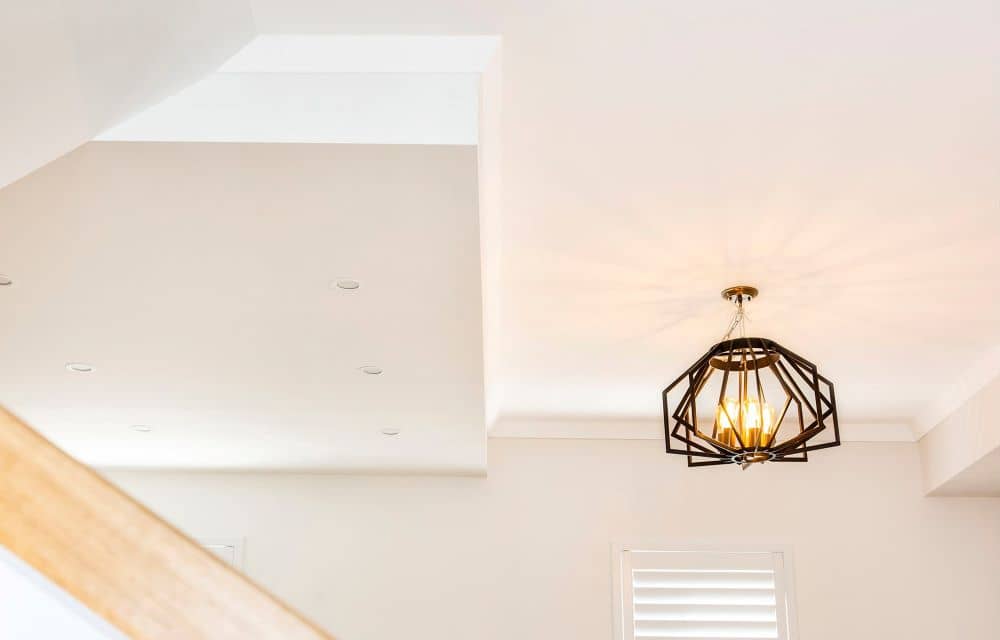 That desire to be unique is not just about how we look but also about our surroundings. Modern homes strive to be diverse, which is a significant trait for someone who wants to show their personality. One way to achieve this goal is to personalise your space.
There are various ways to make your home distinct. One is through the installation of light fixtures. Just like you, your home will look amazing with the right lights. They dress up your home and brighten up space. When you have the right fixture, you can immediately feel and see the improvement.
Lighting can make or break a room. It can become even more functional but can also turn out to be a frustrating part of your interior design. But the right lighting should always come with an excellent fixture for you to achieve an unmatched combination.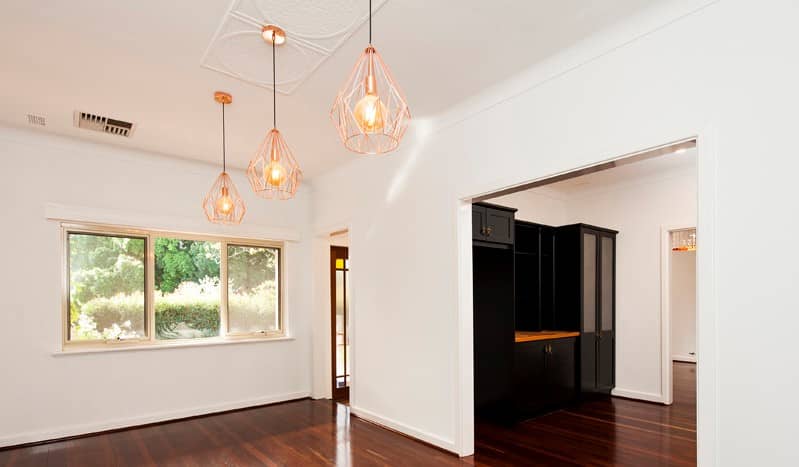 Lighting is a Pillar of Interior Design
Interior design is often interpreted as the choice, planning, and arrangement of furniture. But in fact, the most significant part is often overlooked. Many homeowners ignore or simply forget the importance of lighting. When you choose the light fixture for your house, the brightest light that meets your budget is probably what you aim to have. We rarely give it a second thought to determine whether or not the lighting fixture is the best option for our homes.
If you're wondering why you should bother selecting the correct light fixture for your home, office, or anywhere, we'll give you the answers below:
Lighting boosts the overall appeal of a specific room in the house.
Your lighting choice can create a mood and ambience that may bring relaxation or a vibrant feeling, depending on what you have selected.
You cannot truly appreciate your interior design, furniture, and overall appeal of the room without light.
When carefully and successfully chosen, the lights you use can portray a more inviting atmosphere.
A light fixture does more than just brightening up space. It also gives each room life of its own. That's why it is essential to select the right light fixture that will complement every aspect of interior design, including your existing décor, preferred style, room size, and budget.
Legislation and Rules to Follow in WA
Before you even install lighting fixtures in your home or even your business, it is crucial to know about the state's rules surrounding electricity installations. Home lighting consumes about 8 to 15 per cent of the electricity budget in an average home. It's equivalent to about six per cent of your total energy use, which is the least of all your electricity consumption. To compare, heating and cooling can take up to 40% of energy use while other appliances like refrigerators utilise 33%.
Consumption does vary depending on many aspects, including the technologies that the lights use, their design, and your general usage. For example, if you use LED, these lights last five times or more than regular lamps, especially halogen and incandescent. This technology offers energy savings, as well, since it only uses one-fifth of energy compared to older lighting types.
The Minimum Energy Performance Standards (MEPS) regulate energy efficiency requirements in the country. These requirements include lighting use and installations. It is important to know about the Building Code of Australia (BCA), particularly those that apply to new homes, which states certain obligations that homeowners should understand and follow. Meanwhile, electrical lighting safety is under Australian Standards.
Let's talk about these regulations:
1. Minimum Energy Performance Standards (MEPS)
Many of the old bulbs have been phased out in WA and the rest of the country, including non-directional light bulbs. If your home still uses bulbs with less than 15 lumens per watt (lm/W), you should replace them with higher light output (lumens).
Pear-shaped bulbs (incandescent) are also known as General Lighting Service lamps. MEPS rated these lamps as the least efficient. They also use more energy, up to 90% more than other light types. Instead of producing brighter light, they generate more heat. Never use these bulbs, which a sales restriction has been placed upon since November 2009.
Other residential lamps that have been phased out and restricted in Australia since November 2009 are:
Tungsten filament incandescent light bulbs
Extra low voltage halogen lamps
Compact fluorescent lamps or CFLs that are self-ballasted
Homeowners should also never use or buy decorative lamps with candles that use more than 40 watts. This wattage was changed to greater than 25 watts in October 2012. Halogen reflector lamps are allowed but should not be more than 37 watts. In January 2011, main voltage halogen (MLV) lamps may not be accepted if they do not meet the AS/NZS 49341 standard.
CFLs and LEDs continue to be the best choices for buildings in a vast majority of light fittings. Both are energy efficient and can last longer than the older light technologies mentioned above.
2. Building Code of Australia (BCA)
The BCA focuses on lighting, particularly the installed power density of artificial lighting. Heat gains and losses are also addressed in terms of ceiling insulation relating to skylight and downlight installations. All new homes and major renovations should have an aggregate lamp that does not exceed the power density of hard-wired electric lighting. Rooms, including habitable areas, should have a minimum spot for skylights and windows.
3. Australian Standards
Electrical installations in Western Australia should comply with the Office of Energy, as well as the following standards:
All electrical contractors should provide a Form 5 certificate, which shows electrical compliance to the WA government. This document is a must for those working on public buildings. It certifies that the installation, either temporary or permanent, meets the requirements of the state and other regulations.
In Australia, only licenced electricians should carry out domestic electrical installations. Based on the rules and regulations stated in AS/NZS 3000, wet areas, including laundry and bathroom, have special restrictions. You can install a 240-volt light fixture in your bathroom, as long as you install it in safe zones. Pendant lights should be inside the protected zone and should have a low voltage of about 12 volts AC. You can use a higher voltage light in some cases, but it should be IPX4 rated (waterproof) or double insulated.
How Much are You Willing to Spend?
It's impossible to choose the light fixture without determining how much you can afford. Lighting is of immense importance. Therefore, you should pick the right one for your home. However, it does not mean that you should buy the most expensive option you can find. Interior design is intricate with many layers to attend to, and lighting is just one aspect of it.
Planning is crucial. Try to list all the interior design elements you want to focus on. Then, divide your available resources among those components. You will allocate the biggest budget for the most important to you, such as furniture and flooring. You can spend the rest of your funds on accents, including light fixtures, which can help make the room come alive.

What's Your Lighting Fixture Type?
A common mistake that people make is thinking that one room only needs one type of lighting. You've probably decided that overhead lights are enough for your bedroom. But interior designers will strongly disagree with such an assumption. Lighting is more complicated than it appears, and it works best when used in layers. That means you have to combine different types in one room to create the effect you need.
With so many options in lighting fixtures available, you should pick whichever represents your style and personality the most.
Here are the three types of light fixture that you should know about:
Ambient Lights: You probably know this type as general lighting. Using ambient lights allows you to fill a huge part of the room with light. You usually do not need to add more light fixtures, especially if it's a small to medium space.
Accent Lights: Find the focal point in your bedroom, living room, or kitchen. Don't you want to shine a light on that particular spot? If so, then you're looking for accent lighting. This type is used to highlight things, such as your favourite wall art. Some accent lights come with features like dimming effects that enable mood lighting.
Task Lights: These lights are self-explanatory. When you need to perform a specific job, such as writing, you may need a task light. Think lamps on your table or pendant lights for your kitchen island.
When picking the type of light fixture to go for, people tend to choose whatever they deem aesthetically pleasing. But as they say, "Beauty is in the eye of the beholder." No one can tell you what looks right for your space. The final choice is all up to you. That being said, there are other qualities to examine and not just the light fixture's looks.

Size is an Important Matter
Determining what size to choose for the light fixtures is essential. You do not want the fittings to be too big or too small. Make it your goal to ensure that the light fixtures are proportional to the size of the room.
It's quite tricky to know the specific measurements for the fixture of your choice. But it is easier if you know the type of lighting you're going for. So, for example, you would like to use ambient lighting for a particular area. Then, you need to measure the length and width of that room. Add the numbers and multiply the sum by 2.54 to get the equivalent in centimetres. That's the ideal light fixture size to get.
Meanwhile, for your kitchen island, pendants are a good option. Get the measurement of the island first and decide if you should get two to three pendants. Two pendants can have a bigger size compared to having three pendants. Consider the space, giving about 75-76cm between each pendant. Don't forget to leave 15-16cm of clearance on the island's ends. That way, no pendant will hang over its edge.

Room-by-Room Light Fixture Tips
Some fixtures are ideal for specific rooms in the house, while others are more flexible. But even if there are restrictions in style, power, and size, it's always fun to experiment.
The following are tips and tricks to help you choose your light fixture in every room in the house:
1. Placements
Where you place light fixtures will depend on your space and preferences. However, some fittings work better in certain rooms. For example, pendant lights are best for kitchens, dining rooms, bedrooms, living areas, hallway, closet, and garage.
Chandeliers are used for kitchens, dining rooms, and entryways. Table lamps are suitable for Bedrooms and living areas. Flush mounts are incredibly flexible and can be used anywhere in the house, except perhaps in the dining area.

2. Layering
One to two lights are sometimes insufficient for some rooms, such as living areas. To know how you will layer the fixtures, think about the practical requirements for that space. Do you mostly work in that area? You do not need harsh lighting to brighten it up. You can layer or combine different light sources to increase the versatility of that room, allowing you to perform a multitude of tasks.
Remember that general lighting is for making sure the room is visible, especially at night. Task lights are best for close-range work, including reading, writing, and food prep. For accent lights, they add drama to a space, creating a focal point/s.
3. Cord Lengths and Room Objects
The length of the fixture depends on the type of fitting you have. It is measured from the ceiling plate at the top up to the bulb's tip.
Here are some general rules to help you out with your choices:
Entryway: For the house's entrance, it's always the grander, the better – especially if you aim to make an impression. Chandeliers are a fantastic option here. If there is a window above the door, place the light at the centre so it's seen outside. For accent lighting, use table lamps or wall sconces. Hang a minimum of 203-214cm from the floor to the tip of the chandelier.
Stairways: Pendants and flush mounts are a great solution, especially if the entry lights do not illuminate the stairway. Provide a clearance of 46-61cm between the tip of the fixture and the tallest person in the house.
Living Room: Overhead lighting using general lights will brighten the room. You can add some ambient lighting and a chandelier for the room's focal point. Table lamps and wall sconces can also be used, depending on the function of the space. For most rooms, you will need to provide about 2.1m clearance. Fixtures that hang above tables may be extended lower.
Dining Room: Once again, chandeliers are preferred for dining room lights, especially for homes with long, rectangular tables. Spice up the look with pendants, which can either be staggered or with even lengths of a clean style. Allow 84-86cm of space between the fixture and table surface. This measurement is best for ceilings of less than 2.5m. If your ceiling is higher, increase the clearance from 91-102m.
Kitchen: This room requires a good source of light, so balance it out with various sources. Having more than one light source can minimise shadows and glare. Use lighting above the benchtop, ensuring all fixtures are high enough (at least 183cm from the floor or 71-86cm above the counters) so you don't stare straight into any light.
Bedroom: Consider placing the fixtures around the bed and not over it, which increases glare. Standard fixtures should be 2.1m from the floor. If you hang the fixtures above the bed, they should be at least 15cm above your head while you kneel.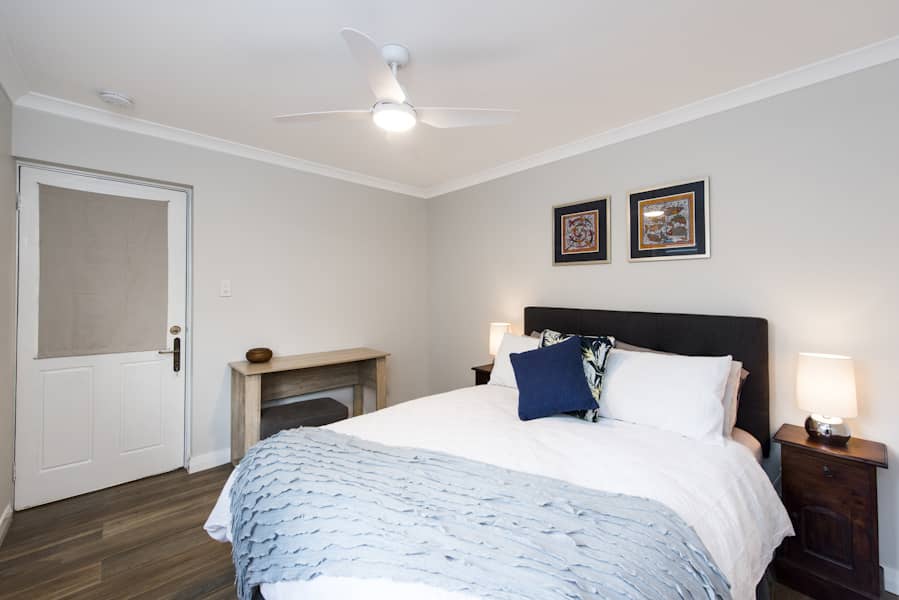 Using the right lighting can transform the rooms in your house, creating drama or making a statement. Light fixtures can be a bit of an investment because you mostly need more than one of each type. Nevertheless, they're easy to install and can immediately give the space the punch it needs.
Sources:
Types of Light Fixtures: https://www.hgtv.com/design/remodel/interior-remodel/types-of-light-fixtures-pictures
Light fixtures for every room: https://www.hangoutlighting.com/blogs/journal/lighting-guide-home