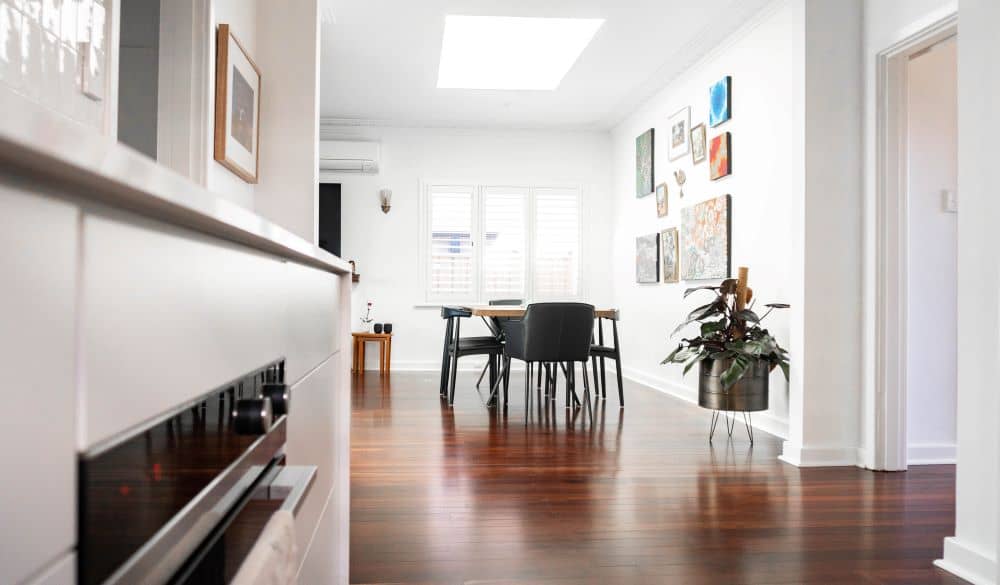 It is undeniable how significant your home is to you and the other inhabitants. Because of its importance, it should only be natural that you give extra time and care when planning the house layout.
The right floor design directly influences how you feel about your home. Given that you will most probably live there for several years (or perhaps even your whole lifetime), mistakes should be avoided. You do not want a complicated, incompatible flow between the rooms in the house.
But many Australian homeowners and even house hunters commit horrible floor plan blunders. To ensure you do not do the same, we have rounded up a list of the mistakes people make.
Design your floor plan while making a conscientious effort to avoid the following:
1. Lifestyle & Your Home's Floor Plan are a Mismatch
Your lifestyle should reflect your home's design. If you're living with your family, you'll have a different dining room from a single inhabitant. If you live alone, you may require more office space when running your business.
Floor plans should fit into an individual's daily habits. When looking at the design of the house, don't forget family cooking, big gatherings, or your bad back that doesn't allow you to go up three flights of stairs. Assess your lifestyle first before selecting a floor plan.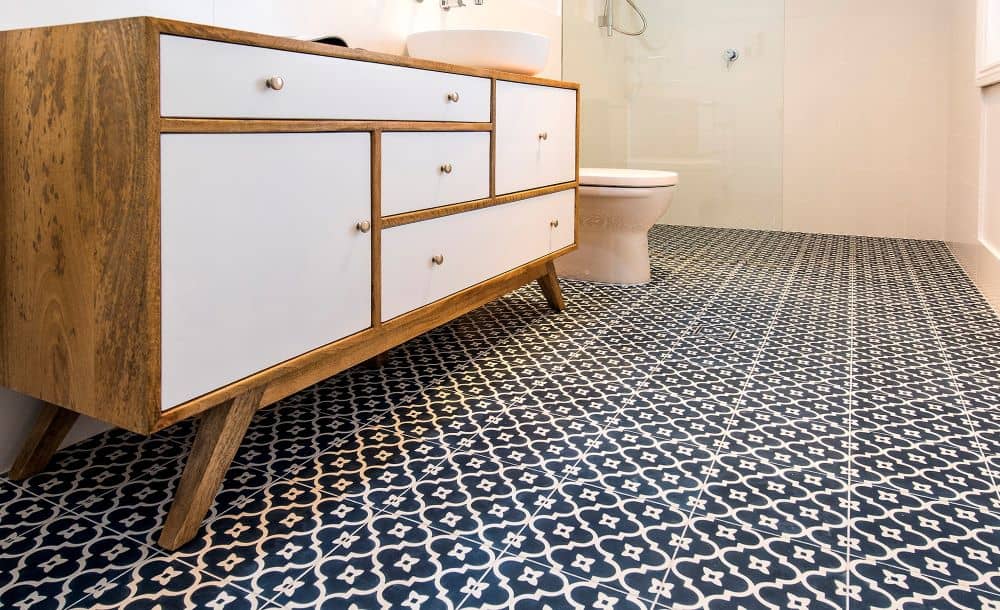 2. Not Considering the House Orientation
North is the best orientation for Australian homes looking to enjoy natural light and heat from the sun. And Perth is not an exception. In general, Perth homes should face north, mainly because of the sun's positioning. Ideally, living areas should be within 15 degrees West to 20 degrees East of the true north to maximise heating and cooling.
Therefore, windows and most rooms in the house (except the bedrooms) should all face the north, creating a passive solar design. Correctly utilising this design can increase energy savings.
Unfortunately, many homeowners neglect house orientation, which can massively affect their comfort. Choosing a western orientation means that you will require more cooling in the summer. Southern orientation means a higher level of heating in the winter. It's just not comfortable throughout the year.
You must avoid this mistake. Orientation is not usually something that you can alter, even after renovations.
3. Plan for "Green" Features
Having an eco-friendly home design is not an option anymore – it's a must. Still, many Australian dwellings forget to go green, starting from the house orientation. Careful placement of windows and their sizes can make a huge difference. The same applies to doors.
A green home is sustainable, resilient, and healthy. Aside from orientation, you should also consider insulation properties and the size of your home. Think about flexibility, as well, by planning into the future. It reduces the need for costly renovations to accommodate new members of the family, for instance.

4. Overspending
You have a budget, so stick to it. But that's easier said than done for many people, and perhaps that includes you. You can get carried away with adding more bedrooms, a home theatre, a game room, or an elaborate bathroom. It's completely understandable. Architectural features can be quite captivating on a 2D floor plan. And you probably envision yourself standing inside the finished home.
But details like floor to ceiling windows and skylights could increase your heating and cooling bills. These additions are wonderful, but are you sure you can afford them?
To avoid having all the unnecessary extras, create a list of must-haves, along with your wants that you can live without. Think about what you need now while also considering the features you can add a few years down the road.
5. Forgetting to Include Furniture
Furniture layouts should always accommodate your furniture pieces. Needless to say, it is costly to replace your furniture just because it does not fit in the floor plan. On paper, your lounge room may appear correct in size. But what happens when you add your TV and couch? There may not be enough distance between them, making your TV viewing experience uncomfortable.
This unfavourable use of resources can easily be prevented by measuring the dimensions of the furniture you'd like to use in your home. Then, give these measurements to the designer. Another way is to give your designer the pieces that you want to add to your home.
Allowing some space for your furniture should be a part of the planning process. Decide on the furniture and how you can move with ease around the house during the early stages of floor plan development.

6. Acoustics and Noise Separation
If you have kids, you know they can be noisy, especially when they run around. The sound of their feet thumping on the floors of the house can be unpleasant when you're trying to sleep after a long day. High ceilings, several hard surfaces, including bare walls and floors, and children playing are not an ideal combination.
But it's always possible to reduce noise through architecture and furnishings. The right floor plan can help with this issue, letting you stay productive and even improve the functioning of audio-visual equipment.

7. Garage Placement
Believe it or not, many Australians make the garage the focal point of their homes, which shouldn't be the case. While your garage is an excellent utilitarian space, it is best to keep it as low key as possible. It's not something that should be in full view of your property. Instead, make the entry door the prominent feature of your house.
The entry door should grab the attention of the spectator's eyes, not your garage. That includes even the most stylish of all garages.
8. The Room Sizes are Not Desirable
Small rooms can make you unhappy. It's pretty common for homeowners to think the room dimensions provided on the floor plan are enough. They then realise the existing furniture does not fit properly into the finished room.
Suppose you are unsure about the room size you require. In that case, you may want to begin measuring your existing tables, furniture, and walking path. Be sure to factor in these things to know the exact amount of space you need in your floor plan.

9. You Don't Have Adequate Storage
Without question, everyone needs storage. However, because storage spaces have become common in homes, they typically end up being overlooked.
The perfect floor plan should contain plans for a garage workspace, linen closet, or a butler's pantry – whichever you require. The golden rule to follow regarding storage spaces is never to underestimate. It's better to have bigger storage to accommodate specific items rather than have a smaller space for them. You can avoid any storage issues by having a well-planned design. It should combine style and functionality, allowing you to enjoy easy living.
10. Professional Advice
Saving money may be your priority, but you can save more with the help of a professional. An architect and interior designer can give you sound advice regarding the best floor plan for you and your family. It's often difficult for homeowners to achieve the correct flow of their living space.
For instance, dining and kitchens are too far apart. Maybe there are even random or poorly placed rooms between the two. Carrying food and moving between them can be challenging. Professionals know the correct placement of the rooms while also considering your preferences.

11. You Did Not Ask Questions
If you have been looking at the design of your new home, you probably don't understand the floor plan drawings. The architect or designer has asked you to review those drawings. Because you don't comprehend the lines and symbols, you simply agree with everything laid out in front of you. Don't assume you are supposed to understand the drawings. Ask questions, even those that you think are too basic. The design of your home is at stake here, so don't assume anything – just ask.

12. Site Conditions
Site aspects should be considered carefully; otherwise, you'll waste land value and money. Analysing the site should come first before the design process. While on the site, determine the wind and sun movement. Figure out the area that does not receive as much sun as the other spaces. That is where the bedrooms should be built.
Listen to the noise, too. If you think the adjacent noise source could be bothersome, you should look for a solution. Your designer or architect may recommend planting a mass of trees and buffering space to reduce the disturbance.
Designing the floor plan can take several attempts before you nail the most suitable one for you. Prioritise the floor plan of your home while also considering all aspects in and around the property. Are you planning a renovation? Contact Perth Renovations Co today, and we'll gladly work with you in pursuing your dream home.