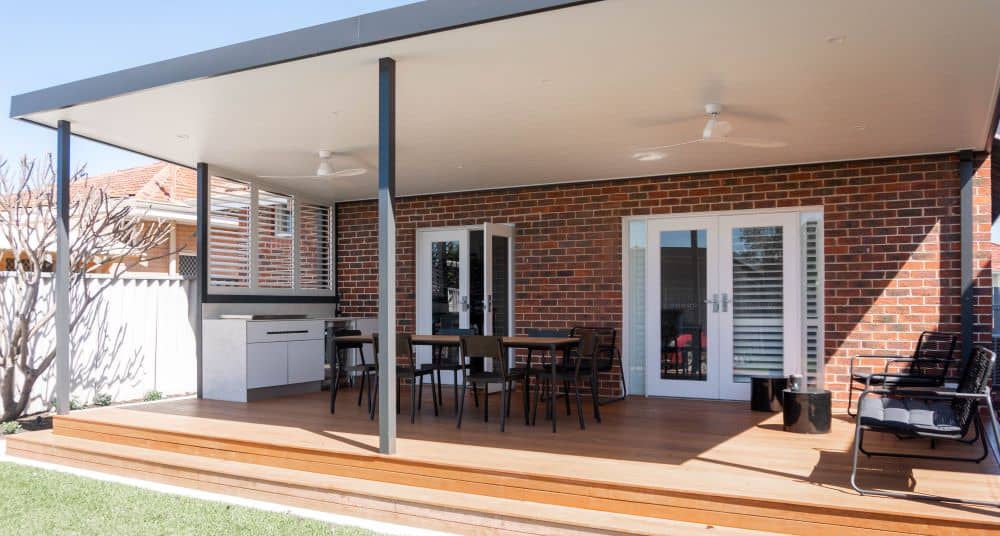 When you purchase a house, you may not immediately consider your future growing family. But eventually, you could face such a dilemma. Should you buy and move to a bigger house or add extensions?
The first option can be more expensive. And it can be a hassle trying to find a more suitable property. On the other hand, choosing to add more space to your existing house through extensions has a few benefits.
You'll stay in your current neighbourhood (provided that is what you want).
Extensions executed correctly increase the value of your home.
Why Consider Home Extensions in Perth Western Australia?
Are home extensions worth it in WA? Before you decide, you should first take a look at your purpose as to why you want to add extensions to your dwelling.
Ask Yourself This Critical Question
Why should you opt for an extension when it's possible to sell your house? In doing so, you can find a larger place that can accommodate your growing family. It can be easier to move than to build additional rooms.
So, why should you choose to add house extensions over buying a bigger house?
Here are the most common yet compelling reasons why:
You love where you live right now. It's easy to get to your workplace, and you're also close to your friends and favourite hangouts.
Adding extensions means that you make the changes according to your specifications. You work with a professional builder, and you can provide details about how you would like the project to go.
Moving to a larger home, as mentioned above, can be expensive. It is not surprising that working on a home extension can be more affordable.
Most homeowners get attached to their current homes. It's not easy to let go of something you have been with for several years. If you have invested in the dwelling, you will most probably find it difficult to move away.
The moving process may be less expensive, depending on certain factors, such as the location, distance between the old and new properties, and the volumes of items that need to be transferred. However, it involves a great deal of effort, especially when putting your home on the market.
Buying a bigger house will more likely cost you more than increasing your home space. We're not just talking about moving costs here but also commission for the real estate agent, your home marketing efforts, conveyancing, repairs, and cleaning, and many more.
Meanwhile, it's difficult to give an exact figure when determining how much you could spend with extensions. You will only know until the plans have been finalised. The size and inclusions will give you a hint of the amount to expect. As a general rule, a ground floor expanding 80 square metres can be around $160,0000 up to $320,000. It shows that you will need $2,000 to $4,000 per square metre.
Second storey expansions are typically less expensive, which will probably cost you 50% less than ground floor additions. That's because second storeys do not need foundation, amongst other major costs. On average, you will be looking at paying between $3,000 and $3,500 per square metre. You will also require less land, which reduces the total price.
All the numbers given above are merely estimates and involve basic home extensions. The final price of your project can be more or less the amounts we have provided, depending on what needs to be done. For example, if the property requires excavation work, you will spend more. Many home extensions involve removing a wall, which is an extra expense. In some instances, the house will also have to undergo renovations.
Always ask for an itemised quote from builders before commencing the project. The quote should include prices of tiles, carpets, white goods, and everything that is required for the home extension. Don't be afraid to clarify items in the list, which may include engineering fees, unusual footings, and other special requirements for environmental or work safety.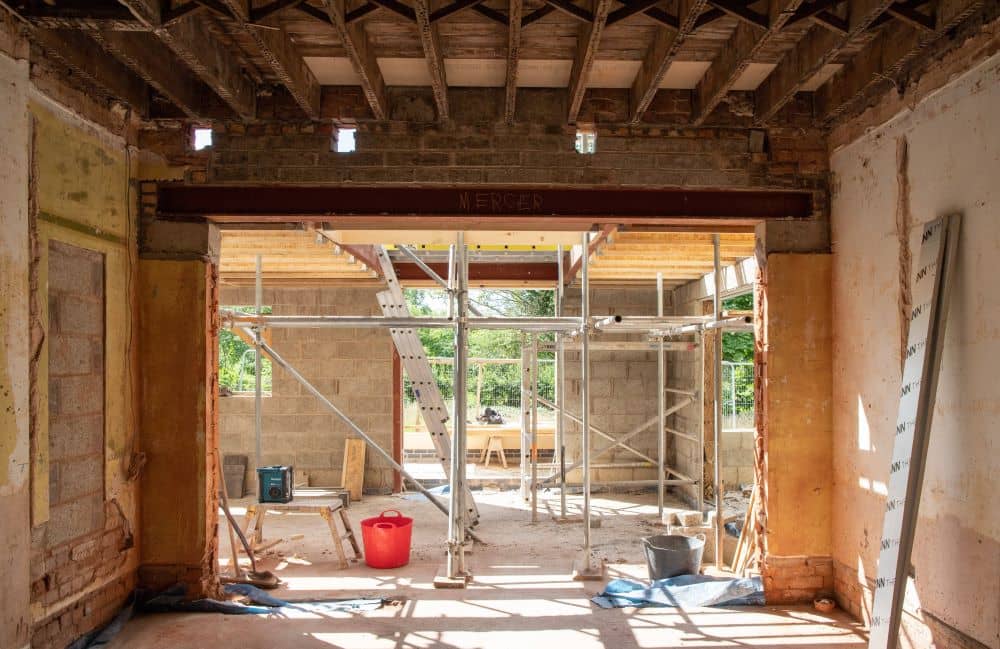 WA Legislation and Required Approvals for Home Extensions
Before embarking on a home extension project, there are a few things that you have to take care of first. One of the most important is to ensure you abide by the law. All building approvals are under the Building Act 2011, which works about other legislation involving building service providers, their registration, and resolutions with customer complaints.
Homeowners planning to increase space or perform construction work on their existing property should first seek council approval in addition to building certification.
Approval typically includes the following forms:
Building Permit – Certified (BA1): This is the building permit, which you should complete, along with the application submission checklist from the information pack you can download here.
Building Permit – Uncertified (BA2): This building permit is only applicable to residential properties and incidental structures like swimming pools, chimneys, and retaining walls.
Building Approval Certificate (BA13): This certificate is required for all buildings that do not need an Occupancy Permit, as well as Class 1 (single dwellings, guest houses, and hostels) and Class 10 (non-habitable structures, such as a private garage, shed, bushfire shelter, and fence).
You should also seek approval if you are constructing any of the following:
Outdoor Spa
Garage
Shed
Swimming pool
Carport
Garden structure
Patio
Decking
Water tank
Fence
This chart shows the typical sequence in permit applications and approvals:
Normally, you do not need approval if it is a minor or external modification such as installing pipe & Electrical fittings. However, regulatory checks may still be performed based on the design plan you submit. You also need to be aware of the existing planning policies, especially City Planning Scheme No. 2 Planning Policies, which applies to all areas in Perth, WA, except for Crawley and Nedlands.
How to Have a Successful Home Extension Project
Additions to your existing home can improve its sustainability. Your decision to extend your house may be due to increasing its liveability. But to achieve your goal, home extension projects always require careful planning. It includes creating a thoughtful design, which meets your preferences, requirements, and budget. You will also need the help of a licenced builder, such as Perth Renovations Co.
In this section, we talk about how to ensure your home extension will give you genuinely satisfying results:
1. Work With a Licenced Builder
We have already mentioned this above, but it needs to be reiterated. Hiring a builder is a must to ensure your home extension project is a success. Always choose a licenced builder to avoid any risk, including losing valuable protection in case they do a poor job or perform questionably. Regarding licencing, ensure that the builder has the appropriate warranties and insurance in place.
It's important to know that your builder is not just responsible for constructing the extension. They also work on the approval of plans, permits, and contract documents. Meanwhile, you must pay for the work stated in the contract. Therefore, you should read everything thoroughly and frequently communicate with the builder to avoid any disputes.
Although it is not necessarily required, you may want to go for a licenced builder that specialises in home extensions and renovations. Some builders have a wide range of skills and expertise, including new home construction and commercial or investment properties. However, you will find that those who engage mostly in renovations and extensions (which is the nature of your project) can provide you with dedicated knowledge on these areas.
Builders with a speciality offer a more structured and thorough approach because it's what they have been doing for most of their career. Because they are used to working with extensions or renovations, they can provide you with superior value by delivering results faster and more efficiently.
Perth Renovations Co is your building partner in turning your home extension plan into reality. Our proven track record of successful projects shows our commitment to give the best products to all our clients. Our company is known for providing valuable results, excellent workmanship, and quality materials in a cost-efficient and timely process.
We know that extending your home can be exciting but can also be stressful. But with Perth Renovations Co by your side, you have a certified builder that shares the same goals as you.

2. Don't Cut Corners
Some people might tell you to go for a prefabricated extension. It is a good option, particularly if you're on a budget. However, be aware that you may not have a lot of choices for materials and end design. If so, you could end up with a home extension you don't even like.
You want to make sure you're happy with the finished product. And the best way to achieve that goal is to go through the complete process. Never skip certain steps in the extension construction to make things easier or cheaper. Extensions should always be performed systematically and carefully, no matter the cost.
Home extension work, whether you like it or not, is demanding. It has plenty of steps that you need to follow involving all areas of the project, including planning. Extensions can add value to your home. However, it does not mean you should spend more than you can just to increase the value. It doesn't work that way.
Here are some of the things you can do early on in the process:
Fully review the concept plan or sketch.
Get recommendations from architects, designers, engineers, and builders regarding your extension. Cover all bases, especially structural integrity, practicality, and possible costs.
Talk to the local council to know more about restrictions in line with your proposed extension.
Get financing assistance.
There could be practical challenges for the residents in the property where you're planning to do extension work. Your family, for example, may have to relocate temporarily.
Find the right builder for the project.
The design stage is one of the most crucial aspects of building an extension. That's why you need to carefully select the person or firm that will take care of this part of the project. You can always choose to design the plan yourself, but you can also hire a build and design business, an architect, or even an architectural technologist.
The person or group you select to draw the plans is as essential as hiring the builder. Research and inspect their previous projects to get a feel of how they normally design. Choose the designer that closely aligns with your aspirations when it comes to how the extension should look. Also, ensure you will get along with that individual, so you may want to talk to them first before hiring.
Other things that you should look at are:
Site Access: Is your location easily reachable when delivering the building materials? Factor in trucks, lorries, and other equipment that might be used for the project. You will probably need enough space for the builders to park and storage their tools, as well.
Soil and History: Some extensions do not go as planned because of the unsuitability of the soil where construction should take place. If the area is prone to floods, be sure to mention this detail to the builder.
Mess: Once the project has started, you want to keep the clutter to a minimum. Your options include using protective plastic sheeting and sealing off rooms.
Size: A large extension project can be stressful, but you can reduce the hassle by moving your family out. An alternative is to place a barrier to ensure the construction work does not disrupt your day to day activities, and you don't suffer from dust. Moving out is often a better choice, but you will need to consider the accommodation costs, along with your budget for the extension.
Thermal Performance: If you plan to convert the ground floor space into a living room, for example, the walls should be upgraded. They should meet thermal efficiency standards. You will need to coordinate with a building sustainability assessor to determine the appropriate thermal mass for the extension. The level depends on the climate, existing passive heating and cooling, and their auxiliary system equivalent.
Demolition: Building over old parts of the property can cause problems if it's not planned correctly. It may seem a practical proposition, but these older areas, such as garages & carports, have low load-bearing capacities. Therefore, the only realistic option is to demolish the section.
The extension may also require other jobs, including insulation, glazing, ventilation, and aesthetic improvement. The latter is a reflection of your tastes. It helps to have a plan for the interiors, as well. You can decide whether you should design the interior on your own or hire someone.

3. Be Prepared for Things That Could Go Wrong
Anything can go wrong in any building project. Although some mistakes can happen, the focus should be on rectifying the situation. Before anything else, it's important to be covered in case something goes awry. If the construction is worth at least $12,000, you should ensure the builder has indemnity insurance. It's necessary protection that should also be shown to the local council before getting approved.
Building indemnity insurance gives you peace of mind in case the builder goes bankrupt, dies while the project is ongoing, or disappears. Even if the home extension is less than $12,000, it's still recommended to have a written contract for everyone's protection.
When something goes wrong, it could usually mean additional expenses. Therefore, you should not forget having a contingency budget, which should be from 10 to 20 per cent of your total extension budget. For example, problems can be uncovered at the beginning of the construction process, which should be addressed first.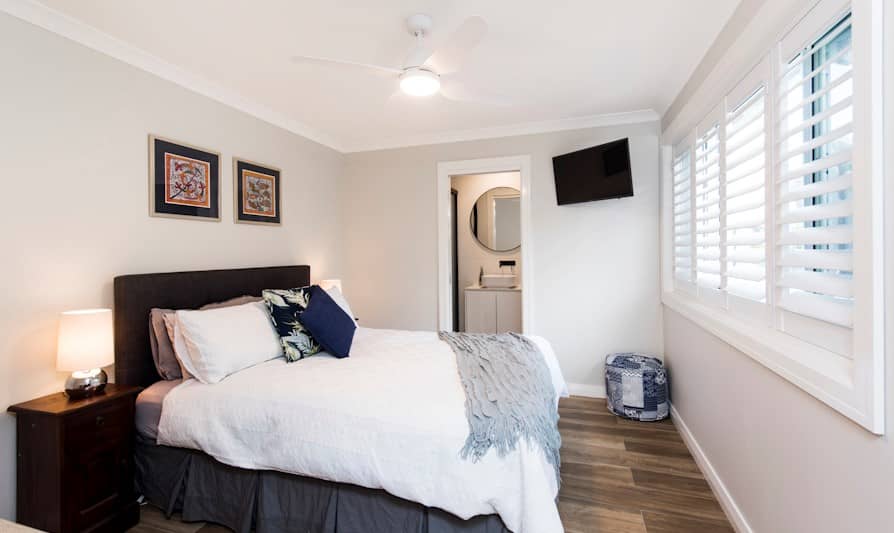 Improving your home through an extension is an investment and often a smart one. When you work with the right people, especially the builders, you can enhance the look and feel of your home. You will also experience improved functionality and not just gain extra space.
For more info on the home extensions; have a look at this project we undertook in Inglewood to add an extra space to growing families home.