As the world continues to fight with the coronavirus pandemic, Perth Renovations Co has not been left behind. We are doing all we can with the collaboration of the Australian government to ensure that we keep our workers and clients safe and happy.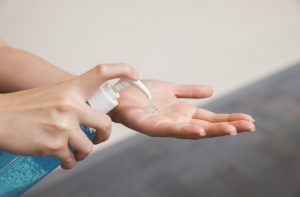 As a company, we are following the developments and implementing any advice we receive from the World Health Organisation as well as the federal government of Australia. We have also invested significant resources to ensure our employees do not contact or spread the Covid-19 virus.
Our number one concern as Perth Renovations Co is the safety and wellbeing of our staff and our clients. We understand that despite the chaos that has followed Covid-19, life has to continue.
We have to render services to our clients to ensure that they remain safe during these hard times. As many people pose questions on what we are doing, the following are some of the answers and measures we have taken to contain the spread of the deadly virus.
What is Coronavirus Disease?
Coronavirus disease (Covid-19) is an infectious disease that originated from Asia. The contagious disease, however, has spread across the world. In fact, the virus has been reported and confirmed almost in all continents.
Covid-19 comes with symptoms that are almost similar to those of the common flu.
The following are some of its main symptoms:
A cough – usually dry
Fever
Tiredness and fatigue
Difficulty in breathing on severe cases
Although a majority of the people infected are recovering without special treatment, the virus has been fatal in some cases. Older people with an underlying medical condition are more vulnerable to severe symptoms or death. You can protect yourself by avoiding close contact with people and regularly washing or disinfecting your hands. You should also maintain a 1 to 3 meters distance with the people who may seem sick.
What Have Health and Safety Measures Been Put in Place?
As an organisation, we have taken several measures to prevent the spread of Covid-19 virus. To begin with, we have requested all staff members and partners who feel unwell to stay at home until they can verify they are not infected with the virus.
Any team member that has symptoms similar to the flu has also been asked to visit a doctor and get medical clearance before he or she can get back to work. The company has also cancelled all domestic as well as international travels to limit exposure.
How Do You Treat Visitors?
To minimise contact, we are restricting all non-essential interactions. We advise our teams to replace face-to-face meetings with voice or video calls. As a preventive measure, we are also restricting access to our offices to any person that may have travelled out of Australia in the last two weeks.
We have advised our staff members to avoid any non-essential visits to our external offices. Most of these measures will remain in place until the situation improves.
How About Working From Home
As we continue to monitor the situation with our experts, we will advise our staff on the appropriate time to start working from home. We are also putting in place and testing systems to ensure that when the time comes, our team can adequately serve our clients from home.
How Does the Virus Affect Shipping and Installation?
We have been working hard to keep our stock levels high; currently, we have enough raw materials to continue with normal operations. We are also collaborating with our suppliers and government to ensure the supply chain is not disrupted.
We have also made sure that all our staff have adequate gear and a safe working environment as per the Australian government requirements.
We understand that to get through this; we must all work together. As such, we are committed to ensuring that we keep updating our employees and clients on ways to remain safe from the virus or avoid spreading it.