Make Technology your friend
Are you thinking about upgrading the look of your home? Maybe it's a full blown renovation, expansion, or a smaller internal remodeling project. The attention to details from how to start, what is involved, who will do the work, how long will it take, up to how much it will cost can take hours of research.

The good news is that once you decide to improve the look, feel, and functionality of your home, there are outstanding apps to help with all of those details. With the right apps you can see what your dream renovations will look like before you start your renovations or invest any money.

Here are the 10 most useful renovation apps available from iOS and Android that cover start to finish considerations. And, the best news is that the majority of these apps are free. The iOS apps can be downloaded from the Apple Store and will operate on their iPhone, iPod Touch, and iPad. The Android apps use the green Android Robot logo and can be downloaded from the Google Store.
1. Home Design 3D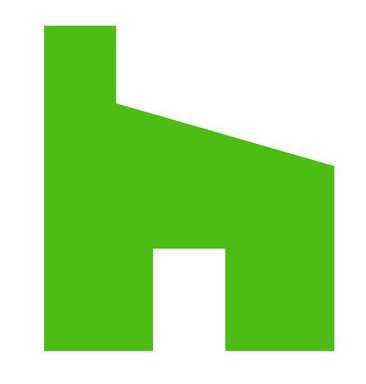 This intuitive decoration and remodeling app lets you create and draw your indoor and outdoor floor plans in either 2D or 3D, custom design and decorate, import blueprints, visually tour your results, and save your plans. This app is free on both Android and iOS. For more information about all of their categories, visit their website here.
2. Magic plan

This is an outstanding app that lets you capture and measure floor plans as easily as walking around the room. This is a project assisting app that give you the precise measurements, material calculations, required tasks for completion, and the cost for materials and related tasks. You can create your floor plans while walking with an iOS 11 device. If you are using an iOS device below 11 or an Android device, you can use magicplan's Dark Room Mode.
The app is free on both Android and iOS. For more information about the app and to see how the Dark Room Mode works, visit their website here.
3. Photo Measures

This app is the most convenient way to measure the dimensions and sizes, in both metric and imperial units, to ensure that fixtures and furnishings will ideally fit into an area. It is also a helpful app for structural alterations. Just take a picture of the area, annotate the measurements on the photo, and save the information. The app costs $6.99 with iOS or $4.99 with Android. For more information about all the features of this app, visit their website here.
4.Handymobi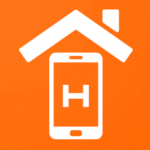 This app is a DIY handyman's dream. With this app, you can create your own project in a variety of categories such as remodeling, painting, plumbing, flooring, landscaping, and more, or you can use the information already created by another handyman. The free toolbox has a material and price calculator, a leveler, and converter for both metric and imperial units. Handymobi is free on both iOS and Android. To see all of the various categories and the helpful information on tips and tricks, visit their website at: http://www.handymobi.com/.
5. Tap Painter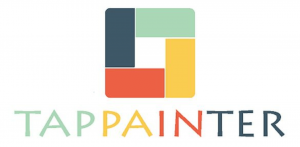 This ingenious app takes all the guess work out of selecting the right colour and the right shade when you are ready to paint. You can use the app's colour wheel or select a colour chart from a brand name paint company such as Benjamin Moore and Sherwin Williams. You take a picture of the wall you want to paint, choose the colour you want the wall to be, and the wall will be digitally repainted for your inspection. This free app is only available on iOS. You can view a demonstration of the app on their website at: http://tappainter.com/.
6. Houzz Interior Design Ideas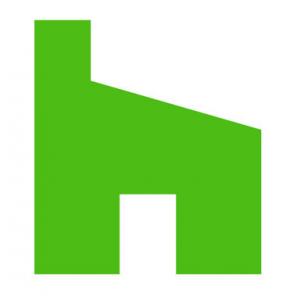 This amazing app was specifically created to help you find the absolute best home furnishings, fixtures, and accessories for decorating, upgrading, or remodeling your home that will bring your plans into reality. The app features millions of interior design creations that you can digitally try out in your own settings. You'll be able to view and buy your dream products, locate and collaborate with top interior professionals, or get information on your renovation ideas in the app's Advice section. This app is free on Android and on iOS. You can explore projects and ideas on their website here.
7. Pinterest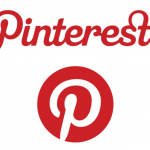 For designs and decoration ideas, this app has it all. Their top home design categories feature Arts and Crafts, Contemporary Décor, Art Décor, Transitional Décor, and Western Décor. The suggestions are exceptional for both DIY and Professional projects. The app is free on Android and on iOS. You can browse their website at: https://www.pinterest.com/categories/home_decor/.
8. Chairish
This is an absolutely ideal app for both buyers and sellers. It has an augmented reality feature that lets you visually view items in your own settings. Architectural Digest named this site as one of the best 2017 design and decorating apps. You can shop by type of home decorations, and try out your selections in your own space before you ever decide to buy them. Chairish is free on iOS and you can view their different categories on their website at: www.chairish.com.
9. Hutch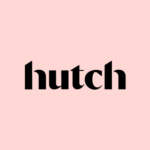 This app features a 3D tool that lets you design and digitally view your living space in a way that enables your inner interior designer dreams to manifest into a world-class finished makeover without spending hours going to different specialty stores or searching dozens of different manufacturers' websites. You can create your personalized curated design, find your unique pieces available from top quality brand name companies, and even purchase your selections through this app. This app is free on both iOS and Android. You can see the various category selections on their website at: https://www.hutch.com/.
10. Thumbtack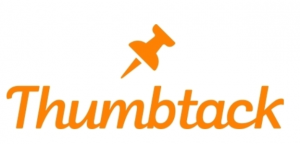 Once you have decided to go ahead with your renovation plans, this app helps you match your improvement plans with the right home-related professionals. Hutch has listings for recommended home service contractors in dozens of specialties. This app is free on iOS. You can view all of their popular specialised service categories on their website here.
For your next renovation plans call the team at Perth Renovations Co and see how we can inject brilliance into your space.