Protect Your Asset – Know What to Look For
Home prices in Australia have been rising rapidly for quite some time, making it almost impossible for ordinary home buyers to purchase the home of their dreams.

The solution?
Renovating of course!
However, despite the appeal of boosting the value of their home as well as their quality of life, many put off renovating due to the commitment and risks involved.
Here's a look at some of the most common home renovation risks along with proven ways to avoid them and enjoy the home of your dreams.
Risk 1 – Project Delays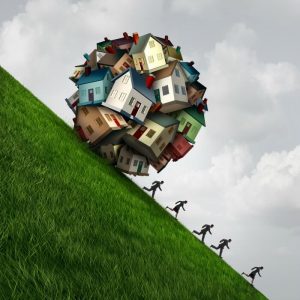 Construction delays are often the result of poor planning. From ordering all of the essential resources to securing permits, scheduling tasks, dealing with inspectors, and more, a builder must manage a multitude of responsibilities in order to get the job done right and on time.
With so many moving pieces, it's easy to overlook the details and let things fall through the cracks.
To combat this and stay on top of each project, most reputable builders and home renovation specialists throughout Perth, such as Perth Renovation Co., utilise powerful project management systems. Whichever home renovation expert you choose, ask them to illustrate it to you to help prevent delays and stay on track.
Risk 2 – Difficult Builders and Contractors
Builders are often stereotyped as unfriendly and difficult to work with. Everyone pictures them as unapproachable and only focused on the job at hand.
Whilst it's easy to understand their desire to simply get the job done, you're giving them your money to work on your house to suit your needs and lifestyle.
Nonetheless, there are some terrific renovation pros out there who are just as friendly and easy to work with as they are proficient with a hammer. The key to finding one is to pay attention to the way they communicate with you before they begin working on your house.
Do they communicate well and get your vision? Do you agree with their logic and processes? Do you relate to them and vice versa?
Consider these questions before getting your project underway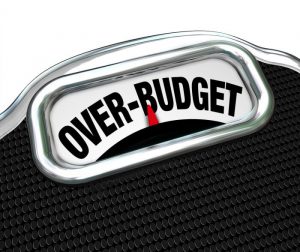 . If not, your home renovation dreams can turn into a nightmare in no time at all.
Risk 3 – Going Over Budget
Cost increases are usually the result of variations taking place throughout a renovation project. These budget-blowing variations can come from both clients and builders alike. A client can change their mind on materials or make changes to the scope of the project, or the builder can discover issues during the demolition process.
The best way to manage this risk is to spend more time planning prior to breaking ground on your home renovation project. By doing so, the scope of work and your material selections will be less likely to change.
While discoveries during the demolition phase can be hard to avoid, ask your builder to identify any potential risks and added costs. Make sure they also perform a thorough inspection to rule out any and all issues beforehand. The more thorough you and your builder are prior to demo, the better off your budget will be.
Risk 4 – Disputes Due to Poor Communication
When renovating a home, poor communication is hands down the largest hurdle clients and builders must overcome.
To avoid this common problem and keep your project on track and budget, always ask a builder how they will communicate with you throughout the renovation process. If they're unwilling or don't have the ability to show you their communication process with a current project they're working on, choose another builder.
Risk 5 – Living in a Disaster Zone
For some reason, far too many builders and contractors don't think twice about leaving their worksite, which happens to be your home, looking a mess when they leave for the day. Rather than neatly stacking waste in a specific area and tidying the space daily, they think it's okay to leave their clients living with their mess.
This doesn't have to be the case. When talking with builders, ask them about their end-of-day procedure to keep your home from becoming a disaster zone.
Well, there you have it. By addressing these risks and choosing a renovation specialist with a long track record of success, you can keep your renovation dreams from becoming a renovation nightmare and end up with the space you envisioned.
At Perth Renovations Co., we've turned the renovation dreams of countless clients into beautiful, functional realities. To avoid these risks and end up with the perfect home for your budget, needs, and lifestyle, give us a call today! We're happy to help!